ITS provides video conferencing services for faculty and staff. We can assist you with connecting to multiple remote sites for video conferencing or provide conferencing through use of a  Zoom Pro account. Students and adjuncts receive a Zoom basic account.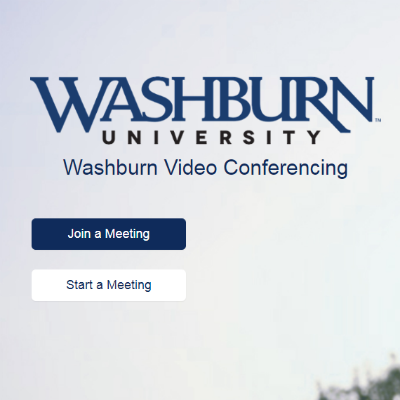 Zoom Video Conferencing
Washburn University has licensed a web/video conferencing service that enables users to have high quality video and audio conferences or meetings from laptops, desktops and other mobile devices. It includes features like screen sharing and recording capabilities. All Washburn and Washburn Tech faculty and staff receive a Zoom Pro account.  Students and adjunct faculty receive a Zoom Basic account. Login to your Zoom account at:  Washburn Zoom login  Use your firstname.lastname and password to access your Zoom account.   Zoom is very intuitive and easy to use.  
For more information on video conferencing, the use of Zoom accounts for Washburn, please contact support@washburn. edu or oes@washburn.edu .
For training materials on Zoom visit:  Zoom Video Tutorials
Call us for technical assistance
785.670.3000

Visit the Help Desk
Located in Bennett, Room 104