Bachelor of Social Work | Mission
The BSW program provides a respectful, supportive approach to learning while maintaining high academic standards. The program is committed to providing opportunities to students who may otherwise experience barriers to higher education. The BSW program is strongly linked to the core values of the profession. The program maintains its mission by integrating content throughout the curriculum relevant to the pursuit of social and economic justice, as well as its dedication to the value, worth, and dignity of all persons. The BSW program is designed to prepare undergraduate social work students for a generalist practice that will meet the multi-level needs of clients.
Apply for Formal Admission to the BSW Program - Due OCT 1
The link below will direct you to a 5-question survey that will help you confirm your eligibility for formal admission into the BSW program. If you meet the requirements, you will be automatically directed to the application. Please read all requirements carefully. CHECK YOUR EMAIL for notice of acceptance and information about Field Education Placement. Questions? Contact social-work@washburn.edu or call 785-670-1616. NOTE: The link is currently disabled.
BSW Program Overview
Current enrollment as a student in good standing at Washburn Univer

sity as defined in the current

Washburn

University

Undergraduate

Catalog

.

Approved

Declaration of Major

(Pre

-BSW)

in Social Work

.

Completion of a minimum of 36 hours of General Education course credits.

An overall (cumulative) grade point average of at least 2.5.

Successful completion (or current enrollment in) S

W 100, SW 250, SW 325, and SW 352 at the

time of application.

Submission of the BSW Formal Admission online application by the due date.

If requested by the department

, completion of an admissions interview with the BSW Program

Director, the Social Work Department chair, or a social work faculty designee.

If the Admissions Committee has any concerns about an application, references may be required

upon written request of the BSW Program Director.
For more information, see the BSW Student Handbook.
Bachelor of Social Work (BSW)
The following chart outlines the entire BSW Program, and is for informational purposes only.
Please make an appointment with your advisor to create a personal schedule.
Requirements for Major
51 credit hours in the department, including:
SW 100 - Introduction to Social Work & Social Welfare
SW 250 - Generalist Social Work Perspectives
SW 325 -  Micro Human Behavior & Social Environment
SW 326 - Macro Human Behavior & Social Environment
SW 350 - Social Policy and Programs
SW 352 - Micro Social Work Practice
SW 353 - Macro Social Work Practice II
SW 425 - Pre-BSW Practicum Workshop
SW 354 - BSW Seminar and Field Practicum I
SW 355 - BSW Seminar and Field Practicum II
SW 362 - Social Work Research I
SW 363 - Social Work Research II: App
SW 390 - Contemporary Issues in Social Work (to be taken four times)
Correlated Courses
Four courses, selected from:
AN 112 - Cultural Anthropology
SO 101 - Social Problems
3 credit hours in Psychology
3 credit hours in Biology (human biology content strongly preferred)
General Education Requirements:
Humanities (12 hours)

MAX: 6 hours per discipline

Social Sciences (12 hours)

MAX: 6 hours per dicipline

Natural Sciences/Mathematics (9 hours)

MAX: 8 hours or 2 courses per dicipline

Fine Arts (3 hours) *required
AN 112 (3) *required
Nat. Science 1 (3-5)
Humanities 1 (3)
SO 101 (3) *required
Nat. Science 2 (3-5)
Humanities 2 (3)
Psychology Course  (3)
Nat. Science 3 (3-5)
Humanities 3 (3)
Soc. Science 4 (3)
Specific requirements to maintain good standing in the BSW program
Must maintain a 2.5 GPA and pass the following classes with a C or better:
WU 101
EN 101
EN 300
MA 112 or MA 116
AN 112
SO 101
All Social Work Courses
Social Work Minor & Concentrations
The Social Work Minor requires completion of 15 credit hours, 9 hours of which are core courses and 6 hours of which are electives. Coursework for the minor is taken for a letter grade and students must earn a minimum grade of C. The Social Work Minor exposes students to core social work competencies. It emphasizes synthesis and application of social work theories, policies, and research in the development of comprehensive solutions to major social problems.
For more information, please refer to the BSW Handbook.
Within the BSW program, students may choose to recieve specialty training in healthcare social work. The concentration consists of three undergraduate electives (9 hours) plus a field education placement in an approved healthcare setting.
For more information, visit the Healthcare Concentration page, or refer to the BSW Handbook.
BSW Honors
The Department of Social Work recognizes students who demonstrate excellence in their academic work with a designation of BSW honors. An honors designation is included in the commencement program and on the student's academic transcript. BSW students who are eligible for honors must meet all of the following minimum requirements: 
Overall cumulative GPA of 3.2 
Social work GPA of 3.5 
Grade of "A" on a designated SW 354 BSW Seminar assignment, as determined by the Social Work Department and specified on the BSW Honors Application 
Favorable recommendation of department
Students should apply for honors during the calendar year in which they intend to graduate. Students must meet the posted minimum GPA requirements both at the time of application and upon completion of all undergraduate coursework.  
To apply for BSW honors, students should complete the BSW Honors Application electronically through Sonia Live and provide the requested demographic and academic information. The application will be open annually from January 1 through February 15; No applications for honors will be considered after February 15. Students will be notified of a provisional decision regarding honors in late April based on the academic information available at that time, and this information will be used for the designation of honors in the commencement program. The final designation of honors that will be reflected on the student's academic transcript will be decided following the posting of the student's final semester grades.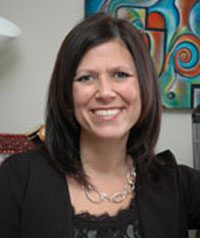 BSW Program Director