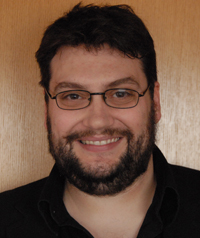 Contact
Academic History

Washburn University, Lecturer, Fall 2007 - present.

Diversity Initiative Committee Member

Center for Kansas Studies Fellow

Faculty Advisor for Heal Through Headphones

YWCA volunteer, Week Without Violence every October

Vice-President, Woodley Press, Washburn University

Washburn University, Adjunct Faculty, Fall 2006 - Summer 2007.
Scholarly Interests/Activities

Experimental/Conceptual Poetry and Poetics, Feminist Poetry and Poetics, Poetry as Survival, Political American Poetry, Ancient and Contemporary Mythology.
Service Interests/Activities

Hosts Top City Poetry Reading Series

Managing Editor for Woodley Press

TALK Scholar for Kansas Humanities Council

Bird Runner Refuge Site writing workshop co-ordinator

Poetry Editor for seveneightfive magazine.
Career Accomplishments

Awards:

Topeka Human Relations Commission Troy Scroggins Award, Fall 2017

Selected as a HICEP Scholar, 2017-18

A 2017 Kansas Notable Book Award winner, Fast-Food Sonnets, Sept 2017

C-TEL Recognition for Emerging Innovation in the pillar of HICEP, May 2017

Faculty Service Award (Ten Years), Washburn University, April 2017

Identified as Faculty Mentor by Graduating Students, May 2014, May 2015, May 2016, May 2017

Muriel D. Clarke Student Life Award Nominee, Washburn University, April 2012

Faculty Service Award (Five Years), Washburn University, April 2012

Washburn University Student Life's Achieving Excellence Award, Nov 2011

Victor Contoski Award in Creative Writing—Poetry, The University of Kansas, 2010

Victor Contoski Award in Creative Writing—Poetry, The University of Kansas, 2009

New Voices Award, The Salina Arts and Humanities Commission, 2007

Graduate Student Creative Writing Award in Poetry—First Place, Kansas State University, 2005

Seaton Fellowship for Creative Writers, Kansas State University, 2005

Books:

My Grunge of 1991, poems, BlazeVOX Books, Nov 2017

This Removed Utopia, Kaw Valley Poetry Series / Spartan Press, August 2017

Fast-Food Sonnets, poems, Coal City Review Press, August 2016

       A 2017 Kansas Notable Book selected by The State Library of Kansas

My Secret Wars of 1984, poems, BlazeVOX Books, Sept 2015

       A Best Poetry Book of 2015 Selection by The Kansas City Star

       A Noteworthy Book by a Kansan for the Fall/Winter 2015 by The University Daily Kansan

My Graphic Novel, poems, Kattywompus Press, Sept 2015

The Sum of Two Mothers, poems, Emerge Literary Journal Publications, Dec 2013

Poems have appeared in Denver Quarterly, Indiana Review, BlazeVOX, 3:AM, DIAGRAM, Fact-Simile, Coal City Review, Blue Island Review, and Flint Hills Review.

Honorable mention in 2011 The Collagist Chapbook Contest.

More information can be found at my website (link below.)
Related Links