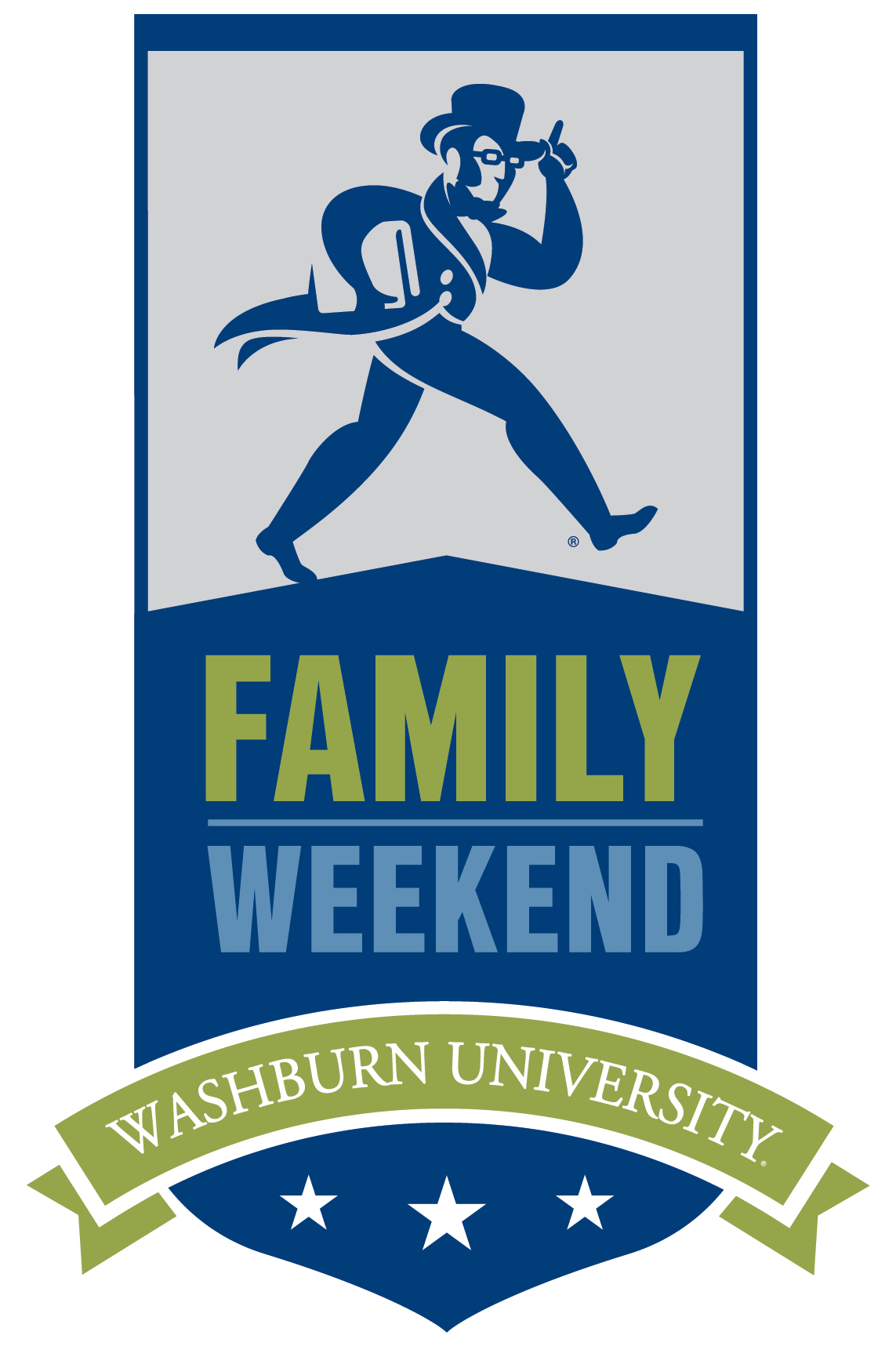 Family Weekend 2020
September 26-27, 2020
Family Weekend 2020 will not be celebrated with games on the lawn or football as is tradition at Washburn University. Like most of 2020, COVID-19 has made us re-evaluate our plans and adjust for socially-distanced, smaller activities. This year as families visit their student, we encourage them to take advantage of the mainstay attractions on campus and in Topeka.
Downtown Topeka Merchant Discounts
Merchants in downtown Topeka want to welcome students and their families with discounts Sept. 26 - 27. Just show your Washburn ID. (This is valid for students, faculty, and staff.)
Things to do in Topeka
From historical sites to parks to the North Topeka Arts District, there are fun things for the entire family in Topeka. Our friends at Visit Topeka would love to tell you all about the many attractions, as well as any events happening Sept. 26 -27, at https://visit.topekapartnership.com/things-to-do/
Buy One Get One 50% off regular-priced Washburn merchandise
Sept. 24 - 28
in-store and online
Hotel accommodations
The Capitol Plaza Hotel Topeka has extended a discount offer to Washburn students' family members. Call 785-431-7200 to make your reservation and let them know you're in town for Washburn's Family Weekend. Visit capitolplazahoteltopeka.com for information about the hotel.
Directions to Washburn University
Click here to access a campus map, road map, and driving directions.
What else is there to do in Topeka?
Check out Visit Topeka for more ideas of amenities and things to do in Topeka.