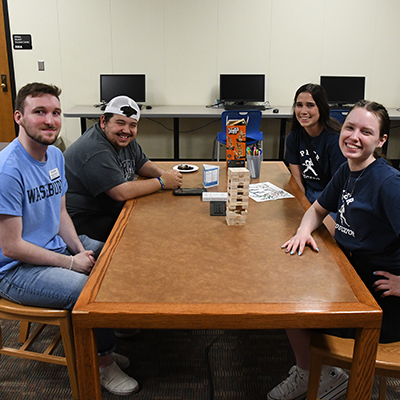 Who are FYE Peer Educators?
WU FYE Peer Educators are students who have have "been there, done that" at Washburn University. This year we have twenty-five Peer Educators who are excited to help first year students transition to college life.
Office Hours
Need to drop in and see your Peer Educator? Check the Peer Educator Office Hours Schedule for availability.