Master of Accountancy (MAcc)
For some, the accounting field offers more than a role working with numbers – it allows for management opportunities and the chance to work in a key role for a growing company. Our Master of Accountancy (MAcc) program is designed for the motivated few who want to take charge – and who will lead the accounting industry for years to come.
Supported by research and service activities, this program offers a student-focused curriculum that will connect you with the local business community. Prepare for career success, professional certification and life-long learning with flexible curriculum that includes varied course offerings and multiple elective MBA course choices. In other words, the MAcc program will position you to pave your own path and earn the career you want.
By the time you complete your MAcc degree, you'll have a strong understanding of professional behavior, regulatory standard setting mechanisms, and ethical responsibilities as they relate to clients, markets, and society as a whole. You'll also demonstrate proficiency in the topics commonly covered on professional certification examinations, such as the CPA, CMA and CIA exams.
With a career in accounting, you can pursue exciting challenges and create a professional path that's all your own.  At Washburn, you'll find a supportive learning environment, as well as faculty and staff who are ready to help you at every step.  For more information about the MAcc program, contact us or schedule your campus visit today.
---
For most students, starting in the fall semester is the best option due to timing of course offerings. However, you may also begin a part-time program in spring or summer semester.
Priority Application Deadlines:           
Fall: August 1
Spring: November 15
Summer: April 15
Need More Information?
Email MAcc@washburn.edu or call 785.670.1308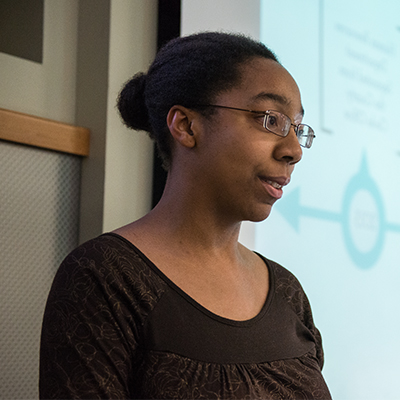 MAcc Student Internship Program
The Internship Program of the Washburn University School of Business Master of Accountancy provides opportunities for MAcc students to gain on-the-job experience by working part-time during a semester with an employer. Students admitted to the program may earn money for their work and academic credit for their learning experience. The internship will usually last one semester (15 weeks).
The internship program is designed to:
Provide MAcc students with practical on-the-job experiences while they work toward their degree
Better prepare MAcc students to make transition from the classroom to the workplace upon graduation
Assist employers in finding new talent for future employment
The MAcc program consists of 30 graduate-level semester hours beyond the undergraduate degree, including the following required courses:
Advanced Financial Accounting (AC621)
Tax for Business Entities (AC624)
Advanced Managerial Accounting (AC627)
Accounting Research Seminar (AC629)
Advanced Accounting Information Systems (AC630)
Accounting Theory and Ethics (AC639)
Managerial Economics (EC652)
With a Master of Accountancy degree, you can work toward leadership positions in your current field or pursue new opportunities in a variety of industries, such as:
Public Accounting (CPA)
Industrial/Corporate Accounting
Non-Profit Organizations
Governmental Agencies
Higher Education