Quality Indicators
Our Mission
The Health Information Technology program is focused on the development of qualified health information technicians who meet the demands of the health care industry through technical competence and professional conduct.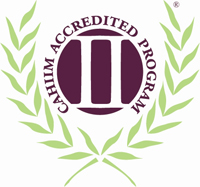 The Health Information Technology Associate degree Program is accredited by the Commission on Accreditation for Health Informatics and Information Management Education (CAHIIM), 200 East Randolph Street, Suite 5100, Chicago, IL 60601. www.cahiim.org
The following data is provided regarding the health information technology program offered by Washburn University. The data is based on graduates of the associate degree program during the period August 1, 2018 through July 31, 2019. 
    Associate of Science Degree
    Health Information Technology
    Department Allied Health
    Washburn University 
    www.washburn.edu/hit
 2018‐2019 Graduate Data
Total Number of Students in the Program 2018-2019: 23
Number of Graduates 2018-2019: 10
Attrition Rate: 8.7%
Program Pass Rate for RHIT Exam (2018-2019 graduates) 100%
National First-time Pass Rate for RHIT Exam (8/1/18 - 7/31/19) 75%
GET IN TOUCH
WITH Allied Health
Allied Health
Benton Hall, Room 107
1700 SW College Ave.
Topeka, KS 66621