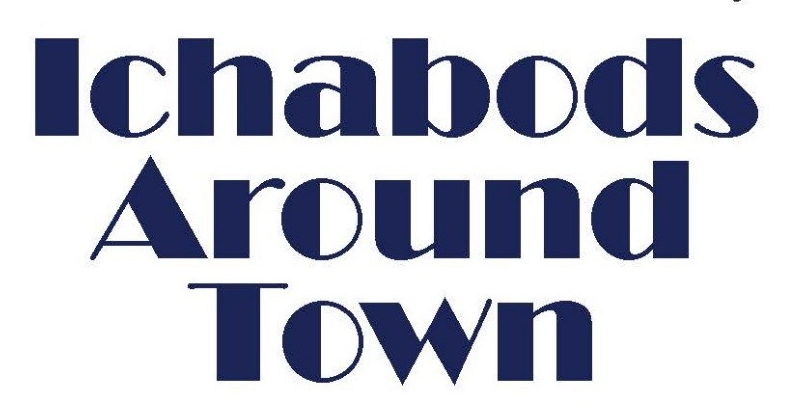 In honor of Washburn University's 150th year in 2015, the Ichabod became Topeka's newest form of eclectic street décor.
Washburn, along with community partners, highlighted the unique Ichabod mascot for Ichabods Around Town, an art-icon event that features fiberglass Ichabod statues decorated by local and regional artists and positioned around Topeka.
The 5-foot-tall Ichabod statues have been installed throughout Topeka. The statues were fabricated by Chicago Fiberglass Works. John Conklin, with Shorey Metal Works, and DJ Hagans, Conklin's employee and also a Washburn University student, installed the statues. KBS Constructors, Inc. graciously donated time to install the statues' concrete bases.
These are the 14 statues and their locations:
"150 Years in Stride"
Artist: Margaret Ramberg, Topeka
Location: NOTO Art Center, 935 N. Kansas Ave.
Sponsor: Bartlett & West
"A Good Day to You"
Artist: Larry Peters, Topeka
Location/Sponsor: Westar, 8th Street and Kansas Avenue
"Excellence -- 150 Years and Going Strong"
Artist: Colton Anderson, Topeka                                                                                                                                                                                                                                                                                                               Location/Sponsor: Washburn University Foundation, 1729 SW MacVicar Ave.
"In the Black"
Artist: Patricia Kahn, Topeka
Location/Sponsor: Greater Topeka Chamber of Commerce, 120 S.E. 6th Ave.
"Now and Then"
Artists: Peggy Clark, Lyndon, Kansas and Martha Imparato, Topeka
Location/Sponsor: Topeka Capital-Journal, 616 S.E. Jefferson St.
"Prairie Horizons"
Artist: Matthew Richter, McPherson, Kansas                                                                                                                                                                                                                                                                                       Location/Sponsor: St. Francis Health, 1700 S.W. 7th St. The statue is located off of Horne Street.
"Topeka BouleBod"
Artist: Barbara Waterman-Peters, Topeka
Location/Sponsor: Capitol Federal Savings, 1201 Topeka Blvd.
"Tribute to Aaron Douglas"
Artist: Susan McCarthy, Lawrence, Kansas
Location: Topeka & Shawnee County Public Library. The statue is located south of the library, in the small triangular park at 11th Street and Washburn Avenue.                                                                                                     Sponsor: Federal Home Loan Bank
"You are Washburn"
Artists: Washburn Rural High School Art Department students and faculty
Location: Shuler Education Center, 5928 S.W. 53rd St.
Sponsor: Auburn-Washburn Unified School District 437
"Democracy in Education"
Artist: Patricia Kahn
Location:  Ramada Inn, 420 SE 6th Ave
Sponsor: Ramada Inn
"Ichabod Mosaic"
Artist: Baylie Ginter
Location: Stormont Vail – corner of 10th and Washburn
Sponsor: Stormont Vail
"Washburn Tech"
Artist: Nancy Palbicke
Location: Washburn Tech – 5724 SW Huntoon
Sponsor: Washburn University
"Original Mr. Ichabod"
Artist: Larry Peters
Location: 3735 SW Wanamaker Rd
Sponsor: MRH Insurance
"Ichabod Comes to the Prairie"
Artist: Peggy Clark
Location: 1110 N Kansas Ave
Sponsor: Kaw Valley Bank
---
History of the Ichabods
In October 1868, Ichabod Washburn, a business man and Congregationalist church deacon, generously pledged to then Lincoln College a donation of $25,000. In gratitude for his generous donation, the Board of Trustees changed the name of the college from Lincoln to Washburn College. Washburn died Dec. 30, 1868.
Indications are that Washburn students began referring themselves as Ichabods before organized athletic teams were formed in the late 1800s. By 1904, The Kaw yearbook made it known that the "Sons of Ichabods" were taking the field.
Decades went by before the Ichabod had a visual representation. Topekan Bradbury Thompson, a 1934 Washburn graduate, brought the "heroic" Ichabod figure to life in the graphical symbol of a man with a top hat and tails carrying a book. In the 1938 Kaw yearbook, Thompson wrote, "It is not intended that only one picture should represent Ichabod, for he adapts himself to any situation . . . but if he is to live, he must keep his essential characteristics of courageous spirit, democratic courtesy, kindness and the studious love of truth."
Questions?
Contact the University Relations Office at Washburn University at 785.670.1154 or wurelations@washburn.edu or stop by Morgan Hall Room 119.  
---