Meet Our Staff
Jeannie Cornelius, Director of Advising
Hello – I'm Jeannie Cornelius, and I'm proud to be an Ichabod and a Washburn graduate!  In 2002 I received a Bachelor of Arts degree in Communication and Psychology from Washburn, then went on to Emporia State University to complete a Master of Science in Counselor Education (2006).  Since I earned these degrees as a non-traditional student, I know first-hand how challenging it is to balance college, work, and family commitments.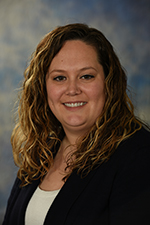 Kaydee Emperley, Academic Advisor   
Kaydee Emperley joined the Academic Advising Office in February 2012.  Kaydee works primarily with student-athletes and students interested in transferring to Washburn as well as a small population of first and second year undeclared students.  She also plays a role in several sections of WU101 The Washburn Experience.  Prior to coming to Washburn, Kaydee earned her Master of Science in Counseling and Student Development with an Emphasis in Intercollegiate Athletics from Kansas State University.  Kaydee also earned a Bachelor of Arts in Athletic Training from Benedictine College.
Colleen Hanna, Academic Advisor   
Colleen Hanna joined the Academic Advising staff in December of 2016. Colleen works primarily with first and second year exploratory students. Prior to joining the Center for Student Success, Colleen was part of the Washburn community as a University Service Advisor in the Student One Stop. Colleen earned her undergraduate degree in Legal Studies from Washburn University and her Master of Arts in Higher Education Administration from the University of Nebraska – Lincoln.
Jennifer Jenkins, Academic Advisor   
Jennifer Jenkins joined the Washburn community as an Academic Advisor in the Center for Student Success in August 2012. Jennifer works with undeclared first and second year students and teaches IS 100 The College Experience. Prior to coming to Washburn, Jennifer earned her M.S. Ed. in Higher Education Administration - College Student Personnel from Southern Illinois University. Jennifer also earned a Bachelor of Arts in Communication from the University of Illinois at Springfield.
Mario Porras, Academic Advisor   
Hello! My name is Mario Porras and I joined the Ichabod family in December 2016. I have been working with students since 1999 and enjoy paying it [service to others] forward. I grew up in Topeka and graduated high school from Highland Park High. I come from a limited income, single parent household. College life was tough to maneuver but through my support systems, I was able to earn my bachelor's degree in Sociology from Emporia State University and later earned my master's of Liberal Arts and Sciences degree from Baker University. My passion for helping others comes from the many people in my life that helped me get to where I am today. My mentors and advisors helped me get through some tough times and now I want to help others in similar situations. I want to help students understand they DO matter, they DO belong and they ARE good enough to be a college student. I want to help students discover their passion and help them navigate the resources available to them. Stop by and see me!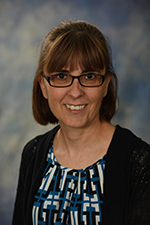 Jennifer Grauer, Secretary for Advising  
Jennifer Grauer has been with the Center for Student Success since March of 2013. She is a graduate of Barton County College and Full Sail University. She and her husband reside in Topeka.