Everyone is Welcome at Washburn Theatre
We value diversity and inclusivity. Whether you want to be on stage, backstage or in the audience, you have a place with us.
Student Orgs and Opportunities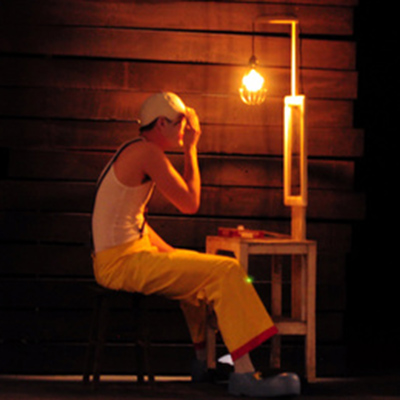 Washburn Players

Local Theatre

WTE

Apeiron
Today in the U.S.A.: live?
This is an original work created by Washburn University students for the Edinburgh Festival Fringe in August 2020.
A generation of U.S. children have grown up with active shooter drills, repeated horrifying news stories of shooters in schools, sympathy for the victims, and literal and figurative scars. What lingers in the individual and collective consciousness of a generation who grow up in an environment where children feel like targets? Come on a journey, heartfelt, irreverent, hopeful, and frustrating, exploring a new generation's view of the country they inhabit. Warning: Irreverence, Satire, Hope and Change are all mixed up in this view of "Today in the U.S.A: live?"

Premier performances on campus: May 1 at 7:30 p.m., May 2 at 2 p.m. and 7:30 p.m.

Admission: Free will donation to send students to perform at the Edinburgh Festival Fringe.
GET IN TOUCH
WITH Washburn Theatre
Washburn University Theatre
Garvey, Room 133
1700 SW College Ave.
Topeka, KS 66621