FYE Scholars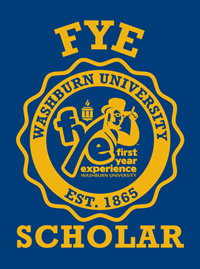 We are excited to honor your commitment to academic excellence at Washburn University at the Second Annual FYE Scholar award ceremony on Thursday, February 12, 2015 at 2:00 p.m. in the Bradbury Thompson Alumni Center on campus.
Please R.S.V.P. by January 28, 2015 to The Center for Student Success via a form on this website that will be available next week.
Please provide your name, t-shirt size, and also the number and names of guests attending.
Stay tuned for the event schedule, meal information and basketball ticket information.