Professor
Director of Doctor of Nursing (DNP) program
Associate Dean, Graduate Programs
(785) 670-2096
bobbe.mansfield@washburn.edu 
Petro 203T
Dr. Mansfield's professional career was inspired by registered nurses working in independent roles, and has grown as opportunities for advanced practice nurses were formalized. From community-based care to family medicine and education, her trajectory has been shaped by new developments in healthcare that have opened doors for her and for other advanced practice providers.  Her most exciting nursing job is the one that she is doing right now.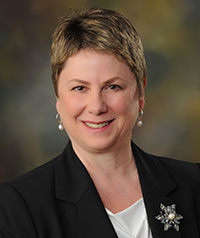 Adjunct Faculty
(785) 670-1525
shirley.dinkel@washburn.edu 
Petro 203
Dr. Shirley Dinkel is a board certified Family Nurse Practitioner and Adult Nurse Practitioner. She has been with Washburn University since 2002. In addition to teaching, "Drd" maintains an active clinical practice and is particularly interested in the care of those who are medically indigent. Her research interests are varied and include health experiences and outcomes of LGBTQ+ people, nurse practitioner education, and culturally relevant care.
Dr. Dinkel graduated with her BSN from Marymount College in Salina, KS. She then earned her MS from the University of Kansas and her PhD from the University of Missouri - Kansas City. She completed her post-graduate certificate as a Family Nurse Practitioner at Graceland University, Independence, MO. In 2015, she was inducted as a Fellow into the American Association of Nurse Practitioners.
---
Assistant Professor
Director of RN-to-BSN Program
(785) 670-1811
jeanne.catanzaro@washburn.edu 
Petro 203O
---
---
Jeanne has been the RN to BSN Program Director since August 2014. Prior to this position, she was an Assistant Professor teaching in the prelicensure program since 2008 and the graduate program since 2012. She has taught medical-surgical nursing, pharmacology, health assessment, and nursing informatics. In addition to her role as program director,Jeanne serves on the Kansas State Board of Nursing and is a Course Reviewer for Quality Matters.
Jeanne graduated from St. Mary's College with an ADN, St. Louis University with a BSN, University of Missouri - Kansas City with an MSN, and is currently completing her doctorate specializing in educational technology and e-learning.
---
---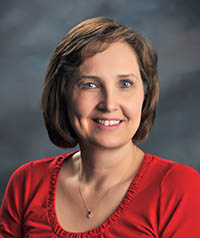 Assistant Professor
(785) 670-1477
lori.edwards@washburn.edu 
Whiting 373
Lori teaches in the BSN and MSN programs.



---
Associate Professor
(785) 670-1205
marian.jamison@washburn.edu 
Whiting 367
Dr. Jamison earned an Associate Degree in Nursing from Kansas City Kansas Community College, and she earned the following 4 degrees from the University of Kansas: (a) Baccalaureate Degree in Nursing, (b) Master's Degree in Nursing, (c) Master's Degree in Business Administration, and (d) PhD in Nursing with a minor in Health Care Finance.
 She has over 35 years of teaching experience in nursing. Her teaching experience includes 18 years teaching associate degree nursing students, 8 years teaching graduate nursing students at another university, and 10 years teaching graduate nursing students at Washburn University School of Nursing. Current teaching responsibilities include graduate level courses in financial management and healthcare economics.
Since arriving at Washburn University she has served in the position of Associate Dean in the School of Nursing with the rank of professor. Her background includes medical and surgical nursing at a variety of public and private hospitals. While pursuing the Master's Degree in Business Administration she was awarded the Commonwealth Fund Executive Nurse Fellowship in 1988. Recent scholarship activities include writing grant applications to the Health Resource and Service Administration for the Washburn University School of Nursing. Publications address AIDS education, mobility and fatigue in chronic illness, fear of falling in adults with rheumatoid arthritis, and implementation of a care coordinator role.
---
---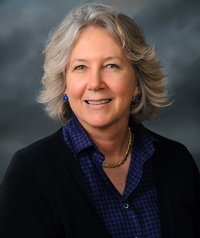 Assistant Professor
(785) 670-1204
mary.menninger-corder@washburn.edu 
Whiting 374
Dr. Menninger-Corder has been a registered nurse for 38 years. She is a graduate of the 5th SON class at Washburn University. She received her PhD from KUMC in 2010 with a minor in Informatics. She has a wide and varied experience in nursing from ICU to Hospice and has been an educator, nurse clinician, and entrepreneur. Currently she teaches classes to freshman entering Washburn for their first college experience to those entering Washburn's DNP program. Her academic focus is Adult-Learning andragogy.
---
---
Assistant Professor
(785) 670-1451
shirley.waugh@washburn.edu 
Petro 203K
Dr. Waugh earned her BSN in 1981 from the University of Kansas, her MSN from Washburn University in 2009 (Public Health Track), and her PhD in Nursing from the University of Kansas in 2015 with a minor focus of Research Methods for Patient Safety and Care. She has worked in critical care, dialysis, and more recently medical-surgical nursing. Her dissertation research focused on pressure ulcer prevention and reliability of quality indicators. Dr. Waugh teaches in the undergraduate and graduate nursing programs.
---
School of Business Faculty
---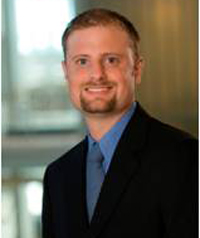 Adjunct Faculty
(785) 670-1308
jerrod.ansley@washburn.edu 
Henderson Learning Resource Center, Rm 114
Jerrod serves as the Director of portfolio analytics for Guggenheim Investments. In this role he is responsible for a team that produces analytics for the marketing, sales, investment and management teams at the firm. He has been with Guggenheim since 2012. Jerrod earned an MBA and a BBA in Accounting and Finance from Washburn University. He also earned the right to use the Chartered Financial Analyst designation in 2011. Jerrod has served as an Adjunct-Professor of Finance at Washburn University since 2008.
---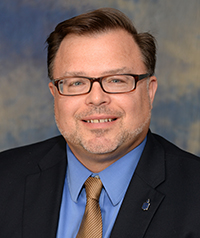 Lecturer
(785) 670-1306
rick.lejuerrne@washburn.edu 
Henderson Learning Resource Center, Rm 310E
Rick is a graduate from Washburn University and the University of Kansas where he received his B.B.A. in Accounting and his J.D. in Law.
Rick is a Professor of Entrepreneurship at Washburn University and owns Flow Capital LLC, providing legal and business consulting services.
Rick lives in Tecumseh, KS and is married with three kids.
---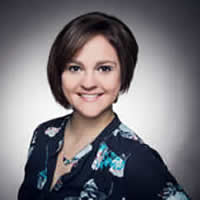 Angie Marquart, MBA
Adjunct Faculty
(785) 670-1308
angela.marquart@washburn.edu 
Henderson Learning Resource Center, Rm 114
Angie received her MBA in marketing from Washburn University. In her career, she has served as a media buyer, campaign strategist, email marketing, social media and marketing consultant. She is currently an Account Manager at Advisors Excel. 
---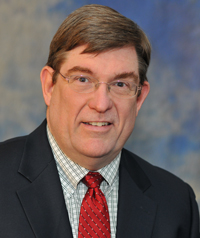 Adjunct Faculty
(785) 670-1308
jeff.scannell@washburn.edu 
Henderson Learning Resource Center, Rm 114
Jeff has worked with various sizes of companies, both public companies and private companies, and at corporate headquarters, division offices and at manufacturing plants. He has been a Plant Controller, Division Controller, Manager of Corporate Accounting, Manager of Corporate Budgeting, Manager of Financial Reporting and Director of Internal Audit with companies including RJ Reynolds Industries, Adolph Coors Company, ConAgra, The Iams Company, OHSE Foods, Payless ShoeSource and currently works for the State of Kansas where he is the Assistant Director in the Office of Financial Management for the Department of Administration.