News and Events
October 2013: 
On October 16, Dr. Stanley Lombardo, Professor of Classics at the University of Kansas and an internationally acclaimed literary translator, presented the 2013 Klemmer Lecture titled "Homer's Light."
September 2013:
On September 16, award-winning poet Natalie Diaz visited Washburn University to read from her work at Mabee Library. Diaz, a member of the Mojave and Pima Indian tribes, is the author of the poetry collection When My Brother Was an Aztec (Copper Canyon Press, 2012) and other publications.
August 2013:
On August 28, English Department faculty welcomed new and returning students at a table during Washburn's 2013 Student Activities, Majors & Study Abroad Fair. 
May 2013: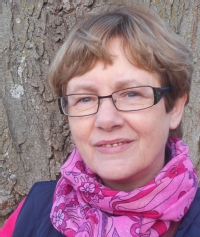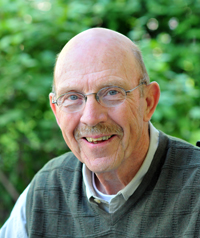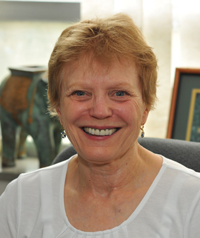 At the end of the Spring 2013 semester, Professors Mo Godman, Jim Hoogenakker (who recently celebrated 50 years of teaching and service at Washburn!), and Virginia Pruitt retired. The English Department will greatly miss the contributions of these three professors and colleagues, who have devoted their careers to teaching and mentoring students here at Washburn. Professors Godman and Hoogenakker were recently awarded emeritus status, and Professor Pruitt will receive this honorary title next year. All three were recently celebrated at a retirement reception on April 25. Thank you to all three for your many years of service to the students, department, and university!
Washburn Chapter 130 of Phi Kappa Phi welcomes junior English major Mali Farwell, who was inducted on May 9, 2013. She joins English majors Elizabeth Evans and Hillary Hall, who were initiated into Phi Kappa Phi in Fall 2012.
This year's Inscape release party and reading was held on May 1, 2013, at 7:00 pm at the SouthWind Gallery at 3074 SW 29th Street. For more on Inscape, Washburn's literary magazine, click here.
April 2013:
On April 29, the English Department held its 2013 Scholarship Reception to honor recent award recipients and celebrate the outstanding work of our students. Congratulations to all scholarship recipients and to the three winners in this year's essay prize competitions: Hillary Hall (English literature essay prize), Jason Hanna (world literature essay prize), and Kerry Wright (American literature essay prize).
The following students joined the Phi Rho Chapter of Sigma Tau Delta at the initiation ceremony on April 17: Heather Averill, Stacia Baer, Ryan Braun, Deva Buhrle (Vice-President), Genoveva Callahan, Matt Dixon (Treasurer), Elizabeth Evans, Said Fallaha, Jennifer Hector, Melissa Jeanneret, Allison Kostusik, James Lawson, Jaimie Luse (Historian), Emily McCall, and Lindsey Wichern (Webmaster).  Cal Phoenix will be serving as the 2013-2014 President of the chapter. Welcome, new officers and members of Sigma Tau Delta! 
On April 9, Robert Rebein, a Kansas native now teaching at Purdue University/Indianapolis, visited Washburn to read from his memoir:  Dragging Wyatt Earp: A Personal History of Dodge City.  The reading, hosted by the English Department and the Center for Kansas Studies, took place at the Mabee Library Commons.
Washburn University's English Department was again well represented at the annual National Undergraduate Literature Conference (NULC) at Weber State University. This year, seven of our students had their papers or creative works accepted, and six students (Brandon Blick, Ryan Braun, Cal Phoenix, Brian Rutschmann, Adam Vlach, and Tess Wilson) were able to attend the conference in Ogden, Utah, from April 4-6, 2013, accompanied by Professors Erin Chamberlain and Corey Zwikstra.