About the Deans
Laura Stephenson, Dean, College of Arts and Sciences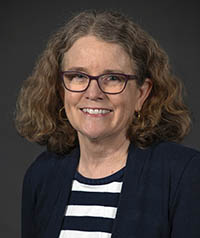 Laura A. Stephenson received her bachelor's degree in psychology from Goucher College. Both her master's and Ph.D. are in clinical (child) psychology from the University of Kansas. She completed her predoctoral internship training at the Texas Research Institute for Mental Sciences, Houston Child Guidance Center and the M.D. Anderson Hospital in Houston, Texas. Dr. Stephenson joined the Washburn Department of Psychology faculty in 1985 and teaches undergraduate courses in abnormal psychology, child psychopathology, and psychology of marriage and family processes. Her graduate course offerings have included child, family, and marital therapy; intellectual and diagnostic assessment of children; and internship supervision. Her research interests are in child clinical psychology, family therapy, and health psychology. Dr. Stephenson was appointed Associate Dean of the College of Arts and Sciences in 2004, assumed the post of  Interim Dean of the College of Arts and Sciences in 2013, and May 1, 2014, she was appointed Dean of the College of Arts and Sciences.
__________________________
Ph.D., Clinical (Child) Psychology, 1985, University of Kansas
M.A., Clinical Psychology, 1982 University of Kansas
B.A., Psychology, 1978 Goucher College
__________________________ 
Laura Stephenson, Phone: (785) 670-1561
Email: laura.stephenson@washburn.edu
---
Bruce D. Mactavish, Associate Dean, College of Arts and Sciences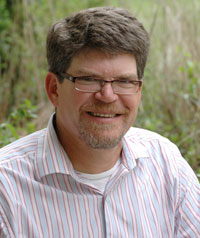 Bruce D. Mactavish received his education from Winter Park High School, Winter Park, Florida, Furman University and the University of Mississippi. Prior to joining the History Department at Washburn, he taught at the University of Alabama and Kansas University. Dr. Mactavish teaches survey classes in American history, Civil War America, Kansas history, and African-American history. Current research projects include a study of black Mississippians who fought in the Union Army and an essay analyzing the influence of the abolitionist ideals of the Seventh Kansas Cavalry on Union War aims.
Dr. Mactavish and his wife, Margaret Hawthorne, along with four horses, two cows, three dogs, and three cats live along the Santa Fe Trail in rural Osage county where they enjoy dressage, golf and mountain biking.
__________________________
Ph.D., History, 1993, University of Mississippi
M.A., History, 1988, University of Mississippi
B.A., History, 1983, Furman University
__________________________ 
Bruce Mactavish, Phone: (785) 670-1636
Email: bruce.mactavish@washburn.edu
---
Matt Arterburn, Assistant Dean, College of Arts and Sciences
Matt Arterburn received a Bachelor's Degree in Biology from George Mason University and a Ph.D. in Genetics and Cell Biology from Washington State University. He was recruited into the Washburn Biology Department in 2006 as an Assistant Professor, and was tenured and promoted to Associate Professor in 2012. Dr. Arterburn teaches courses in Genetics, Cell Biology and Immunology, and periodically contributes to interdisciplinary courses in bioethics and the socially responsible use of genetic research. In his research he uses genetic analysis and molecular plant breeding to support the production of agronomically-viable perennial wheat for use in sustainable agriculture systems, an objective he pursues in collaboration with colleagues at Washington State University.
__________________________
Ph.D., Genetics & Cellular Biology, 2006, Washington State University
B.S., Biology, 2001, George Mason University
__________________________ 
Matt Arterburn, Phone: (785) 670-3110