Kirk Schottler, MS, LPC, NCAC II, SAP, CADC III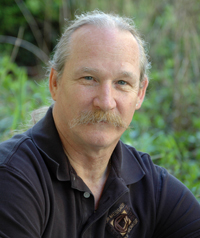 I have been an Addiction Counselor for over 9 years, with 8 if those being at Valeo Recovery Center in Topeka.  I received my BS in 2002 in Rehabilitation Services from Emporia State University with an emphasis on Alcohol and Drug Counseling, and my MS in Rehabilitation Counseling with an emphasis in mental health counseling also from ESU in 2005 to obtain my LPC in 2007. I obtained my Certified Alcohol and Drug Counselor III (CADCIII) in 2008 after AAPS certification and CADC I AND II, and have become National Certified Addiction Counselor II (NCACII) in 2010 and Substance Abuse Professional (SAP) to treat DOT clients in 2010.
I am a member and co-chair of the KAAP (Kansas Association of Addiction Professionals) ethics board, have served on the KAAP board and have presented at multiple KAAP conferences.
I have specialized in relapse prevention, grief counseling and sex/relationships over the years to further assist people in early recovery with these and other issues.
I am also a recovering addict/alcoholic and am active in service work in my local group and in the NW Kansas, Topeka area.