Dr. Brenda Ridgeway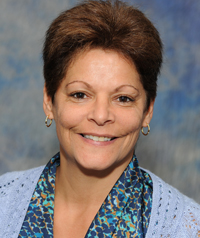 Dr. Ridgeway has well over 15 years of clinical practicum in substance addictions as well as mental health conditions. She is an an eclectic therapist and instructor utilizing a matrix of therapeutic skills, field experience, teaching strategies as well as effective communications that all facilitate multicultural learning in both the clinical and classroom settings. Dr. Ridgeway is very interested in the field of pedagogy and loves the prospect of assisting others in enhancing cognitive abilities.
     Dr. Ridgeway is a Licensed Clinical Alcohol and Drug Counselor (LCADC) and Certified Addictions Counselor (CAC-II); she comes with 15 years of clinical experience in the addictions' field. In addition, she has experience in the traditional classroom setting as an instructor in that has worked as an adjunct staff teaching and developing a course syllabus (The Psychology of Addiction). She purposefully sought out and obtained a doctorate in Professional Psychology with a Specialization in Education so that she may not only further her knowledge base and ability to help others overcome addictions, but also to arm myself with the knowledge and ability to address the field of addictions from another perspective, "the classroom." Dr. Ridgeway has honors and awards in Academic Achievement and Lifelong Learning from Lincoln University. Moreover, and she holds several different memberships and affiliations in and with the National Council on Alcoholism and Drug Dependence-New Jersey: Think Advocacy Team,(NAADAC), International Certification & Reciprocity Consortium of Alcohol & Other Drug Abuse, Inc. (ICRC), and the American Psychological Association (APA) Division 1 (Society of General Psychology), Division 15 (Educational Psychology), and Division 17 (Society of Counseling Psychology). Dr. Ridgeway has been inducted into the International Honor Society in Social Sciences (PI Gamma Mu) and The National Honor Society in Psychology (PHI CHI) in 2004 and 2007 respectfully. Dr. Ridgeway also serves as a committee member of Partners in Recovery-Criminal Justice Initiative (PRI) in Columbia, SC.
     Dr. Ridgeway has a publication in Chicken Soup for the Recovering Soul-Daily Inspirations (2005), and she is currently awaiting approval for publication of her work in the Journal of Social Change, sponsored by Walden University. The title of her work is: A Meta-Analysis Of One versus Two-Parent Psychopathology And The Implications For Child Attachment And Self-Regulation In Infancy Through Adolescence.  Dr. Ridgeway attended Cumberland County College for her undergrad work and then moved on to Lincoln University where she obtained a Master of Human Services Degree in 2005. It was then that she began to think about a slightly different human service field from which to utilize as her platform in human service delivery, the classroom. She obtained her Doctorate Degree in Professional Psychology with a Specialization in Education from Walden University in 2009.