Events
2013 Kansas Day Celebration Wrap-up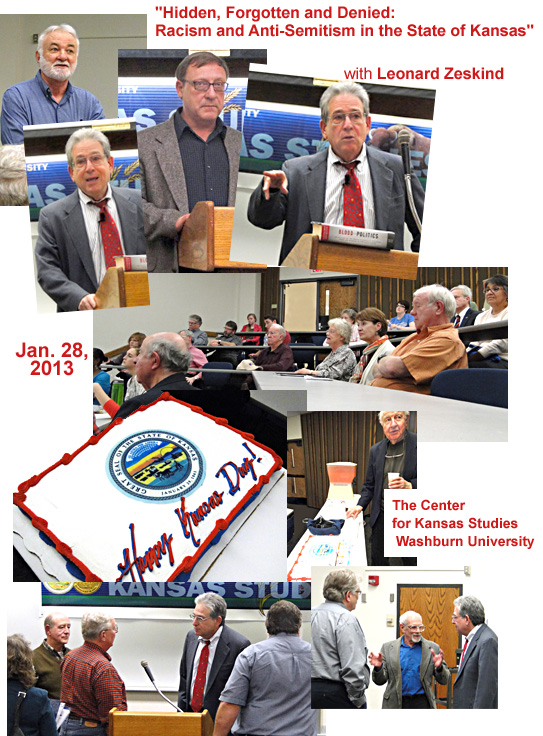 In his Kansas Day program,  Leonard Zeskind, an internationally recognized expert on the evolution of the white supremacist movement of the last three-plus decades, tied together seemingly disparate strands of the movement including neo-Nazi skin heads, Holocaust deniers, David Duke, members of Christian Identity churches and various militias. In his book Blood and Politics: The History of White Nationalism from the Margins to the Mainstream, Zeskind demonstrated how these various factions have evolved into a normative social movement that looks like a demographic slice of white America that includes blue collar and middle class members with lawyers and PhDs among their leaders.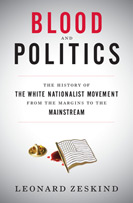 Zeskind has written widely on the radical right for publications such as The New York Times, the Los Angeles Times, The American Prospect, The Nation, Rolling Stone, and the Forward. His honors include a MacArthur Fellowship, a Petra Foundation Fellowship, the Paul H. Tobenkin Prize, and the Bayard Rustin Award.
---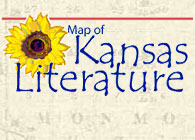 View recent student work
on the
Map of Kansas Literature
. Students have chosen specific Kansas authors and poets, researched their lives and work, and composed web pages about each writer. This site is an ongoing project and contains the work of three semesters of student research at this time.