Events
Kelly Erby, Ph.D., is new head of CKS listserv
Kelly Erby, Ph.D., is now managing the Center for Kansas Studies email listserv. People who would like to join our listserv should send an email to:kansas-studies@lists.washburn.edu
---
2014 Kansas Day Celebration
"Memoirs of Life in Western Kansas"
Our guest speaker will be Julene Bair,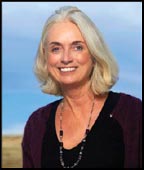 a graduate of the Iowa Writers' Workshop and the Iowa Nonfiction Writing Program. She has won awards from the National Endowment for the Arts and the Wyoming Arts Council. Her essay collection, One Degree West, won Women Writing the West's WILLA award and was a finalist for the Mountains and Plains Booksellers Award. She has taught at the University of Wyoming and the University of Iowa, and currently lives in Longmont, Colorado. Julene has published editorials on the Ogallala Aquifer, most notably for USA Today and The New York Times.
Our free Kansas Day event is open to the public and to be held on Thursday, January 29, 2015, at the Mulvane Art Center, North Gallery, First Floor, Washburn University, at 4 PM. Julene will speak, answer questions and sign copies of her book, The Ogallala Road. Kansas Day Celebration refreshments will be served to attendees after our speaker's presentation.
View 2015 Event Flyer >> 
---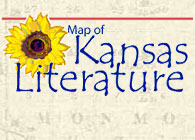 View recent student work
on the
Map of Kansas Literature
. Students have chosen specific Kansas authors and poets, researched their lives and work, and composed web pages about each writer. This site is an ongoing project and contains the work of three semesters of student research at this time.