Washburn University recognizes outstanding faculty and staff contributions
This week Washburn University recognized faculty and staff members for years of service to the university and for outstanding service in a variety of areas. If you see these award winners in the coming days, take time to congratulate them on their commitment to all Ichabods.
A. Roy Myers Excellence in Research Award
Presented to faculty members who exhibit quality in research and contribution of new knowledge to his or her field, the A. Roy Myers award went to two faculty members this year.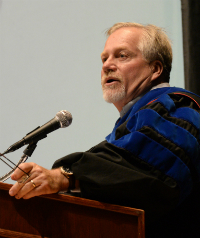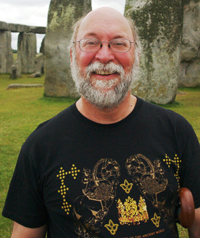 Gary Bayens, professor and chair of the Department of Criminal Justice and Legal Studies. Bayens has authored or co-authored 23 journal articles, government reports and books during his career.
Tom Prasch, professor and chair of the Department of History. Prasch has more than 33 academic publications and more than 140 conference presentations during his career.
Herrick Faculty Award for Outstanding Service
The award is presented to a faculty member who exemplifies a commitment to service to the community in addition to his or her academic responsibilities.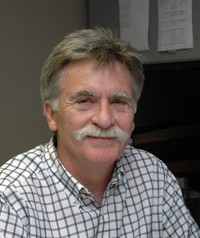 Dan Petersen, professor of human services and associate dean of the School of Applied Studies. Petersen serves on many committees with the university, Topeka and the State of Kansas, including the Behavioral Science Regulatory board and the National Victim Assistance Standard Consortium.
Ned Fleming Excellence in Teaching Award
This award recognizes faculty members who are dedicated to teaching and consistently exhibit excellence in the classroom, have an understanding of their subject, are able to communicate and work with students and regularly arouse intellectual curiosity.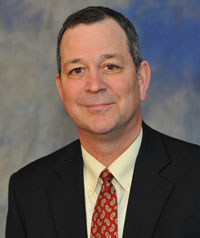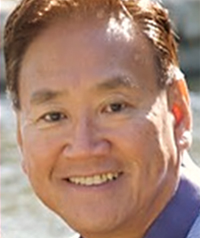 Jim Martin, the Henrietta and G.W. Snyder Jr. Professor in Business. Nominators said he is a role model for other instructors and applauded his "visible enthusiasm, concern for students and knowledge of technical material."
Brian Ogawa, professor and chair of the Department of Human Services. Nominators said he is a leader and a mentor for other faculty and someone who mixes a sense of humor and high expectations to inspire his students. "When Dr. Ogawa gives you an A, you know you earned that A," on wrote.
Outstanding Service Awards for Staff
Jewel Brueggeman-Makda, Unix systems coordinator at the School of Law Library
Dean Forster, director, Washburn University Police
Joan Bayens, executive assistant, Office of the Vice President of Academic Affairs
Kerri Pelton, senior administrative assistant, School of Law
Bob Kaberline, custodian at the Washburn University Foundation
Darin Thomas, custodian in Henderson Learning Resources Center
Muriel D. Clarke Student Life Award
Michael McGuire, associate professor of psychology and dean of honors