Doctor of Nursing Practice
Advancing the Business of Nursing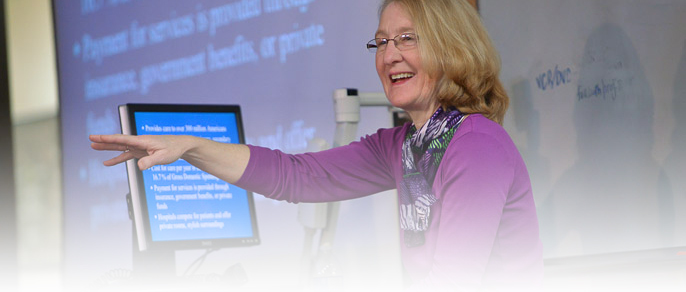 WE ARE UNDER CONSTRUCTION - Please stay tuned
Today's complex and rapidly changing health care environment demands exceptional doctoral-prepared nurses with the clinical, organizational and leadership skills to enhance nursing practice and improve patient outcomes.
Washburn's Doctor of Nursing Practice degree program recognizes the need for advanced practice knowledge and strong fundamental business practice.  It is the first DNP program in the United States to offer DNP students concurrent enrollment in the Master of Business Administration degree program. With a strong emphasis on entrepreneurship, the DNP program blends advanced practice knowledge with strong fundamental business practices. 
Graduates of Washburn's DNP program will have the necessary skills to lead in a variety of health care positions, including as:
Directors of clinical programs

Executives of health care organizations

Clinical faculty members

Expert advanced practice nurses
At a time of great change within the health care system, graduates of the Washburn DNP program will have the skills necessary to thrive in a rapid-paced health care environment.